#REASONSISTARTED GUEST BLOG
Posted on
Hello there!
I was extremely honoured and excited to be featured on the lovely Worsley Creative Services series titled #reasonsIstarted. It features a series of extremely passionate entrepreneurs documenting their journey about building their brands.
I wanted to share my reasons behind my cruelty free, ethical focus and passion for what I do. You can read all about it below:
Based in South Yorkshire, I'm a wife, mum and hair & makeup artist. Which can be exhausting, but brilliant at the same time. I am not what some people would consider a typical makeup artist. Most of the time I tend to wear minimal or no makeup at all. When I'm not working I am happiest in the great outdoors with my two border collies or snuggled up on the sofa with a bar of chocolate and a cup of tea. Which has to be Yorkshire of course!
Creative Inspiration
I have always been fascinated by make up in all its forms. I used to watch films and TV programmes and try to work out how a look had been achieved. I initially trained as a cosmetic camouflage technician with the British Association of Skin Camouflage. Then in 2012 I went back to college to study media makeup, body painting and hairstyling. I had two years of intensive training in all facets of media and stage makeup. One week we would be working on a play or pantomime, researching and designing characters, bringing them to life on stage. The next week we might be on a film set, transforming actors into zombies. Even on one occasion providing hair and makeup services for skaters competing at the European Ice Skating Championships.
I was also involved in providing makeup services on a music video, happily I didn't need to sing, because no one should ever need to hear that!!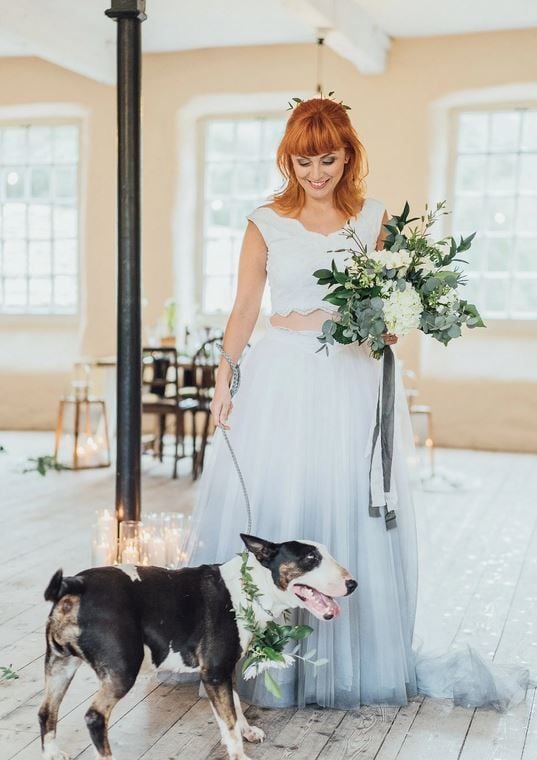 Image courtesy of ©silverandlightweddings
Bridal Beauty
Fast forward to today, my work regularly features on blogs and in magazines. I love what I do and all the interesting people I get to meet. I specialise in airbrush make up which creates the most flawless, naturally elegant look. Many of my brides say that they initially worried about been too "made up" or that they want to look "like themselves" on their day I totally understand that worry as I was a 'no makeup' makeup bride myself at my own wedding. I am always on hand to offer advice and help every step of the way before a bride's big day.
Transforming my clients into "a bride" is so special and incredibly rewarding. I feel so lucky to share in those moments with my bridal parties. The lovely people I have met over the years make it an absolute joy and privilege to do what I do, I have even been known to shed the odd happy tear at the sight of the beautiful bride just as she is ready to leave.
Image courtesy of ©photographybyjamesmorris
Why cruelty free makeup?
Several years ago, after much research into suitable brands for my kit I became aware of the amount of animal testing used in the beauty industry which is still being carried out today. I was absolutely horrified to discover how the testing is done. According to Humane Society International over 500,000 animals suffer and die each year as a result of cosmetic testing.
I am passionate about using professional quality products from brands that don't test and are not owned by companies which do test. They also must not been tested on animals at any stage in their development or on the final product. Even down to the brushes and tools I use. It's a completely unnecessary, cruel and barbaric practice which has been proven to be an ineffective way to test these products, as animal physiology is so different to our own.
Thankfully more and more countries are banning testing as awareness grows. There is lots of choice and options for consumers and professionals to source quality, cruelty free brands. It has become so much easier in the last couple of years. A good resource I often use is the Leaping Bunny site which is regularly updated and has lots of helpful information.
Image courtesy of ©joannejacobs
Makeup Lessons & Eco-friendly Glitter Bar
I have become aware of the amount of plastic we use and have sourced alternatives to use in my kit where I can. According to the Royal Statistical Society a whopping 91% of plastic isn't recycled.The amount of single use plastic used within the industry is frightening. I use eco friendly disposable products such as bamboo mascara wands and paper cotton buds.


A recent addition to my services in the last couple of years has been a glitter bar for weddings and events. Who doesn't want a bit of glitter? Especially since the glitter I use is plastic free, eco-friendly and biodegradable. Made from cellulose derived from the fibers of eucalyptus trees. It breaks down completely after use, in as little as four weeks.
I also love to share my knowledge. I offer make up lessons tailored to anything you want to learn. Maybe the perfect red lip, classic smokey eye or even the perfect base, as any artist will tell you, a good base is an essential starting point of any makeup application. Makeup bag revamps are also popular, they can be a great alternative girl's night in.
What's next for Nicola Whitfield MUA?
2020 was definitely an interesting, if somewhat rollercoaster ride of a year. It certainly threw us all a bit of a curve ball, especially the wedding industry as a whole. I really feel for all the lovely couples out there and my industry colleagues.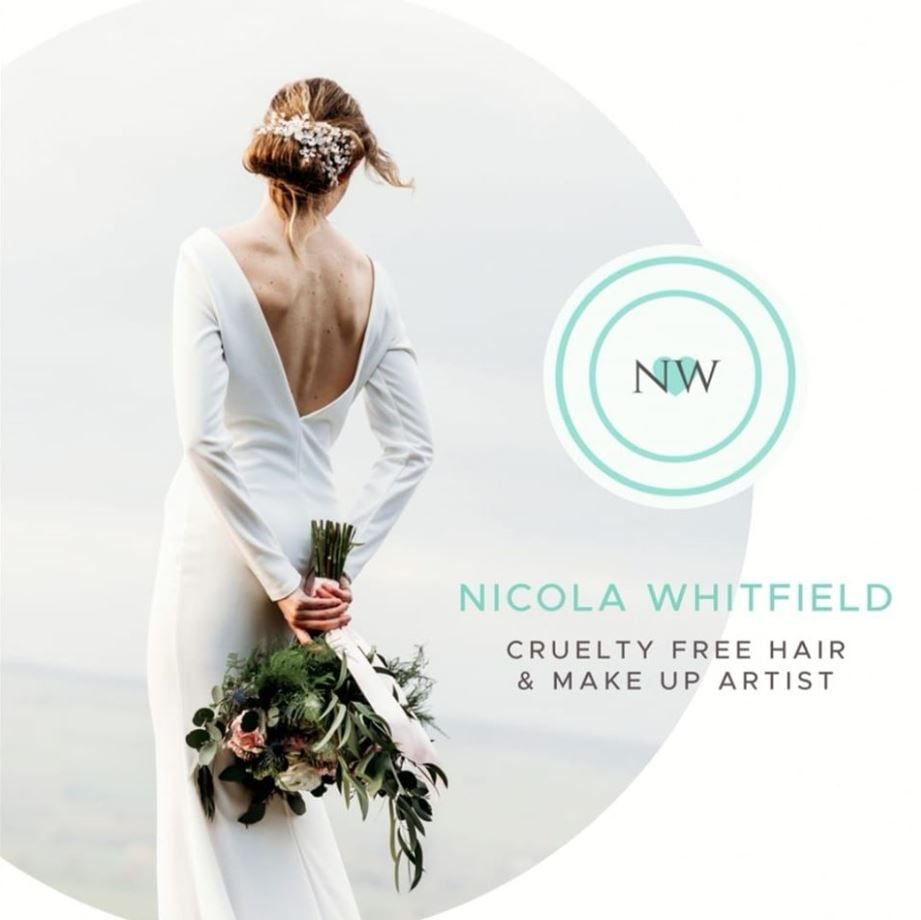 Hopefully as we move through 2021 things will be much better. Thanks so much for reading and please do get in touch here if you would like more details on any of my services and how I can help.