MY TOP 11 POINTS FOR CHOOSING YOUR HAIR AND MAKEUP ARTIST
Posted on
Weddings are one of life's big experiences that you will remember for years to come. When looking for an artist for your day you want to choose carefully.
Your whole wedding day will forever be remembered through your photographs and video from the day. You need to be able to put your trust in your suppliers knowing they will take some of the stress and pressure off; hiring the best suppliers will give you peace of mind to relax and enjoy your day.
Your hair and make-up artist should make you feel confident and beautiful on your day and when you remember the memories in the years to come. It is important to research different options and budgets.
Please remember good artists typically get booked up 12-24 months before the date. So if you've found a hair and makeup artist whose work you absolutely love, book in with them before it is too late!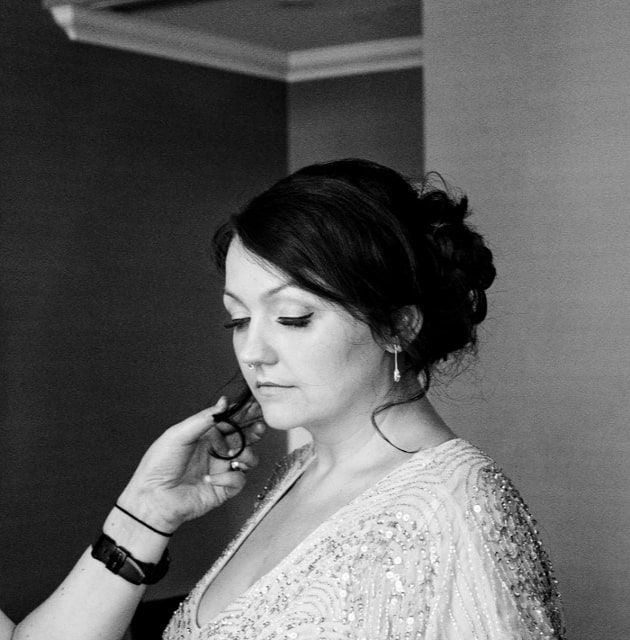 1. Firstly it is important to check their portfolio and any client (especially bridal) testimonials. You'll most likely find a range of artists that cover your area; a quick search will give you more information on the different styles and budgets. Remember they are going to be spending a lot of time with you on the morning you are getting ready you want to spend it with someone that you like! Do you get the right feel from the way they communicate and showcase their work?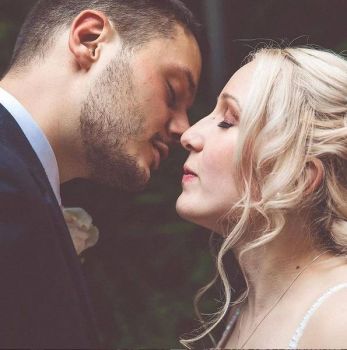 2. You should feel comfortable enough to speak to them about any concerns you may have; there's no such thing as a stupid question! A timely response on your emails and phone calls shows they want to work with you, and they should work with you and be able to advise you on different ideas. You'll also want to see what they are like as a person. Do they make you feel calm, confident and comfortable to be around?


3. Looking at their work on their website, does it show the kind of look you are wanting? Do images of their work show them at their best? Is their work poorly photographed and badly lit so it difficult to see? Do they have professional images that really showcases their talent? Do they get recommended by other wedding suppliers? A good reputation and lots of experience is also very important.

4. Your chosen artist should plan on booking you in for a trial. Questions on how you plan to have your hair, what your normal day to day style like all help to design your total look. This is also an ideal opportunity for them advise on skin and haircare tips in advance so your hair and skin are in the best condition possible. To get a feel for your style and inspiration for your day some photos of your dress, theme of the wedding (if you have one) bridesmaid dress colours all help to create your look. They can then recommend different colours and styles that may suit you. If you enquire with a supplier that is happy to 'wing it' or says 'it'll be alright on the day', be wary.
5. Be honest! At the trial it's important to remember it's a collaborative process and you will only achieve success if you work as a team. If you're not sure on something you must tell them and give them the opportunity to correct it, this is also another reason why a trial is a so important to make sure to get the best result. Your artist will not be offended and only wants the best for you, believe me!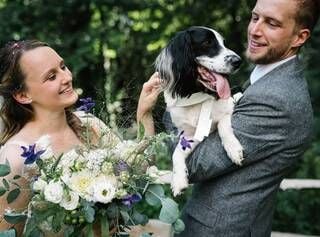 6. A professional artist is used to busy and stressful working environments; they are prepared for unexpected occurrences and will do everything they can to minimise this. There's no need for anyone to be worrying about applying too much blusher, the perfect liner or arched brow with a pro artist around. Your artist will expect the unexpected and be prepared; if that doesn't come across in their website or when you speak to them it probably a good idea to keep looking.


7. Please remember that it is usual for an artist to be working on several different weddings all at once, especially during peak season and there may be other weddings before yours so give them a little time to reply. I try to make sure to reply to any enquiry within 48 hours, if you've not heard anything after this time please check your spam folder or send a gentle reminder email.


8. Your artist should be experienced in colour matching for a wide variety of different skin tones and textures - not just having one foundation shade in their kit! They will know how to showcase your best features and play down others. They'll have studied this in-depth and in great detail and be able to expertly apply and blend the finish to make you look flawless using professional products to ensure it stays that way all day.




9. For an artist their kit is everything. Makeup for night outs or photoshoot is completely different to a wedding. High-quality products that are tried and tested are a must; tailor-made for longevity and the clients' specific needs. Products have to be regularly replaced as they only have a certain life expectancy. My kit is thoroughly researched and tested to ensure I use only the best cruelty free products suitable for the job.


10. The artist should be suitably insured and trained to a high hygienic standard. Do they show pictures of their kit on their website and across social media, does it look clean and well maintained? Do they use disposable applicators routinely? Do they have insurance? Do they have terms and conditions and a privacy policy? Any professional artist will be more than happy to answer any questions about this.


11. Finally a wedding day makeup application has to perform at its best in many different conditions; heat, humidity, rain, kissing, natural light, flash photography, possible tears. You want to make sure that every possible scenario has been thought through and that the products used will stand up to it. A professional makeup artist's is an expert in their field and will have a wide variety of knowledge to produce the best possible outcome for you. A professional will know how to make sure that your look will last all day. Your mascara will not move, even if you cry, your eyeliner will stay put, and your foundation won't transfer onto your dress. Your lipstick will be applied so you won't have to worry about reapplication. All of these different variables will be taken into account.
Thanks so much for reading I hope you have found this post helpful.
If you would like any further information or would like to arrange a chat about your day you can contact me here.