CRUELTY FREE MAKE UP LEGISLATION CHANGE
Posted on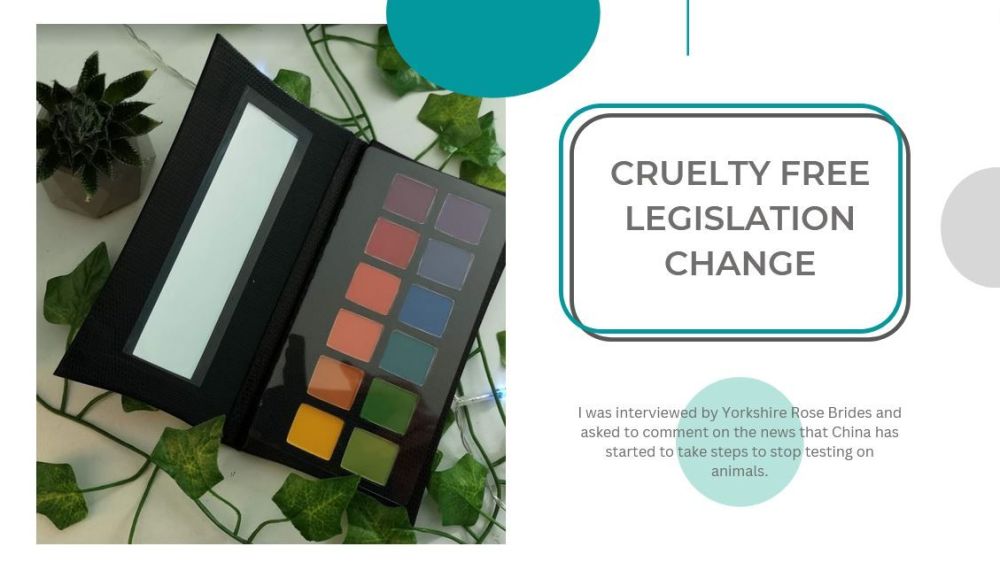 CRUELTY FREE MAKE UP LEGISLATION CHANGE , WHAT'S CHANGING?
CRUELTY FREE MAKE UP LEGISLATION CHANGE
I was interviewed by Yorkshire Rose Brides and asked to update their readers on the news that China has begun the mission to take steps to stop testing on animals. This will take a considerable amount of time to implement, so is by no means fully completed you can read my interview below.
---
In China at the time of writing it is currently mandatory that cosmetics are tested on animals before they are sold. This means any company which sells their cosmetics in China must by law tested on animals first. This includes any tester of products that are available in store for people to try.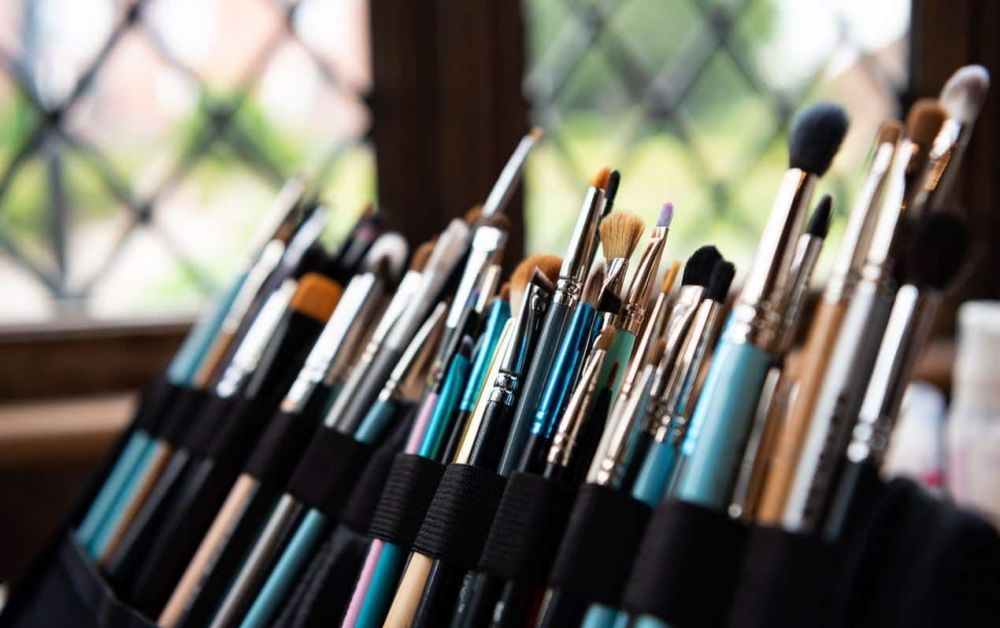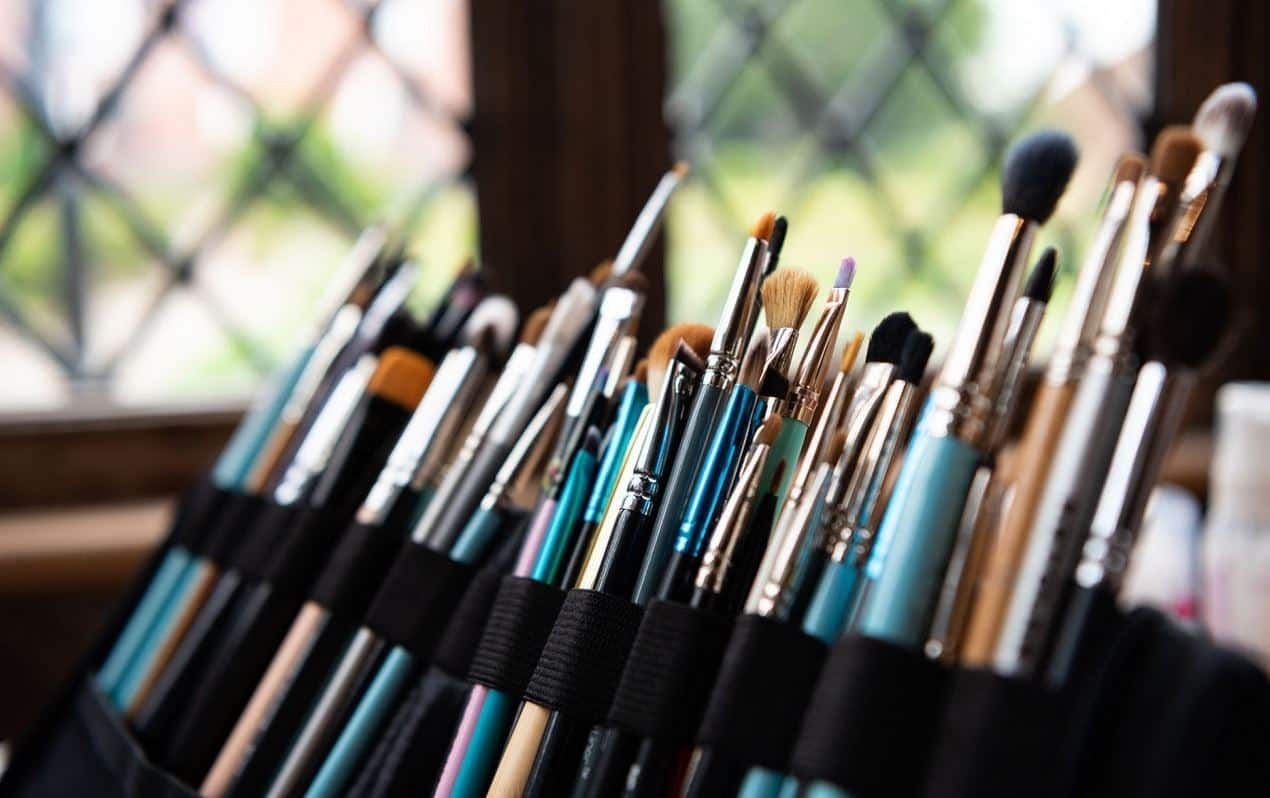 Image courtesy of ©puddingandplumphotography
Q. We understand there's been a huge shift in cruelty free make up, can you fill us in more?
A complete ban on cosmetics tested on animals was brought into force in Europe in 2013. Sadly this is not the case worldwide, although many countries are now trying to change that. According to a report from Market Research Future* which came out in 2017, it suggests that the cruelty free product market is set to grow by 6.1% in the period 2017 – 2023.
Q. We're aware you are passionate about cruelty free make up? Can you tell us a little bit about some of the products you use?
I regularly research the brands I use to ensure they are not tested on animals and are also not owned by companies which test on animals. Some of my favourite cruelty free consumer cosmetic brands are: Illamasqua, Kiko Milano and Make up Geek. I also use professional products which are used in the theatre and media industries including: Ben Nye, Kryolan and Le Maquillage Pro
Q. How do cruelty free products compare in terms of pricing? Is it more expensive?
Cruelty free brands are no more or less expensive than brands which test on animals. There are brands available to suit everyone's price point from high-end to budget friendly.
Q. Do you think brides and women in general are looking at what's in their make up a lot more for example, vegan make up?
I think people have become more aware of cruelty free and vegan make up ranges. With websites like https://www.leapingbunny.org, the knowledge to stay informed and up to date has become more accessible. The beauty industry has responded to this shift in consumer awareness by making vegan and cruelty free options readily available. Some beauty companies have gained leaping bunny approved status. This approval is the gold standard for a company to hold as it has stringent regulations and procedures to ensure the products are not tested on animals at any point in their manufacture. From the ingredients right through to the end product.
Q. Is there anything else we should be aware of when choosing bridal makeup?
Bridal and photographic make up is completely different to standard make up application. It must be long wearing, enhance your best features, be able to withstand different lighting, all types of weather conditions and still look its best.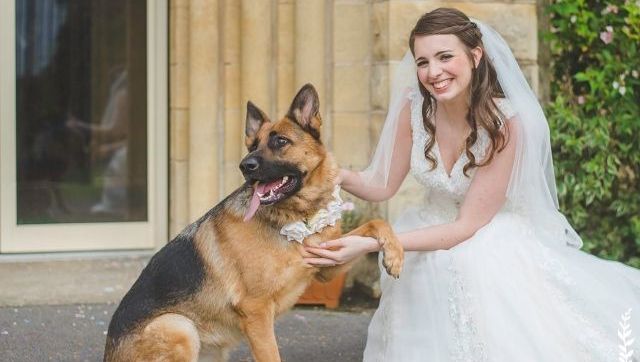 Image courtesy of © rhiscotchbrookphotography
One of the latest campaigns, which has come to the forefront of the news in the last couple of years with the help of programmes like the BBC's "Blue Planet", is the awareness of using glitter made from plastic and metal. This has meant there are eco- friendly, cruelty free glitters which are more readily available than ever before. I now have a wide range of biodegradable glitter available to use for my glitter bar service.
Thanks for reading. If you would like any further information about the services I offer you can find out more here