GUEST BLOG FROM CHARLOTTE ELIZABETH PHOTOGRAPHY
Posted on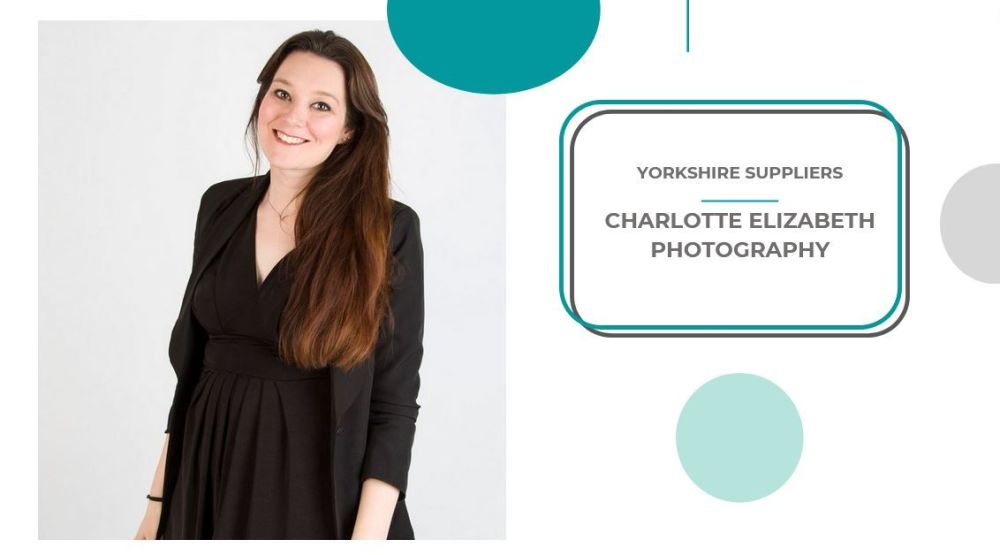 GUEST BLOG FROM CHARLOTTE ELIZABETH PHOTOGRAPHY
YORKSHIRE WEDDING SUPPLIERS SERIES - PHOTOGRAPHY
I wanted to do a series of informative guest blogs for brides from other amazing industry professionals I have worked with and highly recommend. For the first in the series I asked the fabulous Charlotte from Charlotte Elizabeth Photography for her most useful tips.I have worked with this lovely lady numerous times over the years on different projects including weddings, catwalk shows and styled shoots. We always have a brilliant time and her photography skills are second to none. Don't forget to take a look at her work and follow her for lots of inspiration and information, if you haven't already.
---
5 Tips For Choosing your Wedding Photographer
Your wedding photographs will hold some of the most precious memories from your wedding day.
They'll be treasured forever and passed down through generations. So how on earth do you choose a wedding photographer? These 5 tips should help you make your final decision.
Budget
Before you begin your search for any wedding supplier, you need to know your budget. Create an
overall wedding budget, and stick to it. Starting your life together in debt is never a good idea.
The average spend on wedding photography in the UK in 2019 was around £1500.
Whilst you will find photographers for less money, and some for much more, that should give you an idea of what sort of prices you're looking at.
Style
When you have your budget set, you can start to look at the photography style you want. Most photographers have a set style, so this will help narrow your decision. If you don't already know what style you're looking for, it's time to visit Pinterest. Create a board and add all the wedding images you like into it. After a while, you'll see a theme emerging. This is your preferred style! If you get to a wedding photographers website and they don't match, they're not the one for you.

Experience
Experience covers two things. The first is how long a wedding photographer has been in business. The longer they've been working as a wedding photographer, the more weddings they'll have covered and the more situations they'll have encountered. If a photographer is new to the industry, don't discard them immediately. New doesn't mean unprofessional or the wrong fit for you.
The second thing to consider is your experience. How does your photographer work? If you'd like to be in the spotlight all day, a relaxed photographer may not be what you're looking for. Similarly if you prefer the attention to be on others, a photographer who spends a few hours photographing the couple may not be for you.

Packages
Every photographer offers slightly different packages. Before you make your final decision, make sure you're 100% sure of what you'll be getting.

While some photographers just offer all-inclusive packages, others build up hour by hour. Some offer an album as standard, for others it's an add on. Do your research at this point to avoid spending more than you initially thought later.

Trust
Finally, you need to trust your photographer completely. Whether you've decided to hire a professional (which I strongly recommend) or use Uncle Bill, you need to be confident they'll capture your day, and your memories, exactly as you'd like them.
You'll need to know that they'll capture every detail of your day, have a backup plan if something goes wrong, and be able to deal with any lighting or difficult background situation they're faced with. You need to be sure they have all the correct equipment, and trust that they'll deliver exactly what you're expecting.
Without trust in all your suppliers, your wedding day and the planning before it will become unnecessarily stressful. So there you have my 5 tips for choosing your wedding photographer. If you'd like to see my packages and work, take a look at my wedding photography page here.