GUEST BLOG FROM JESSICA SHARPE WEDDINGS
Posted on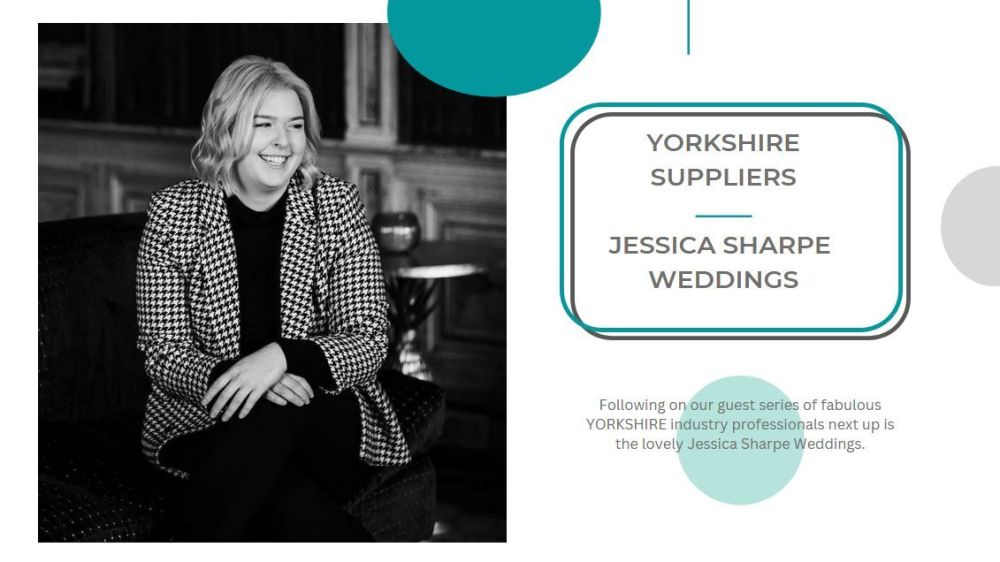 ©@annabeth.photos
GUEST BLOG FROM JESSICA SHARPE WEDDINGS
YORKSHIRE WEDDING SUPPLIER SERIES - PLANNING YOUR WEDDING
GUEST BLOG FROM JESSICA SHARPE WEDDINGS
Following on our guest series of fabulous YORKSHIRE industry professionals next up is the very lovely Jessica from jessica sharpe weddings. I first met this lovely lady at a networking event several years ago, since then we have worked on numerous projects and weddings together. Her organisation skills are brilliant, she is such a genuine person with a real passion for what she does. Here are 5 of her most useful tips when it comes to planning your wedding.
---
Delegate - Planning your wedding is something people look forward to the most, but don't be afraid to ask for help. Often, family and friends will want to help and by asking people to help you with specific tasks and jobs (that will probably delight them to help you!) it will lighten your load. In addition to family and friends, professional support is never far away either to ensure you can get the most out of your day.
Time for you - On your wedding day, plan some time for just the two of you. Away from family and friends, just having that moment alone together will mean so much in all the excitement.
Leave some room - Budgeting for a wedding can be tricky, and knowing what to spend where might be a little overwhelming. Once you have prioritised your most important elements to

your day, leave a little room in the budget for any changes or must haves that crop up.
Go with the flow

– work with what's around you in terms of design and style. If there's a pillar that just can't be moved, or a curtain that's quite distinctive, working with these features instead of against will create a more design conscious arrangement.
Don't forget the boring bits!

Depending on your plans, there may be other considerations to think about to make sure your day runs to plan. Don't forget to plan for power, loos, weather conditions and staffing for example to ensure you and your guests are looked after.
To see her at latest news, pop over to instagram and check out her page for more tips and inspiration.