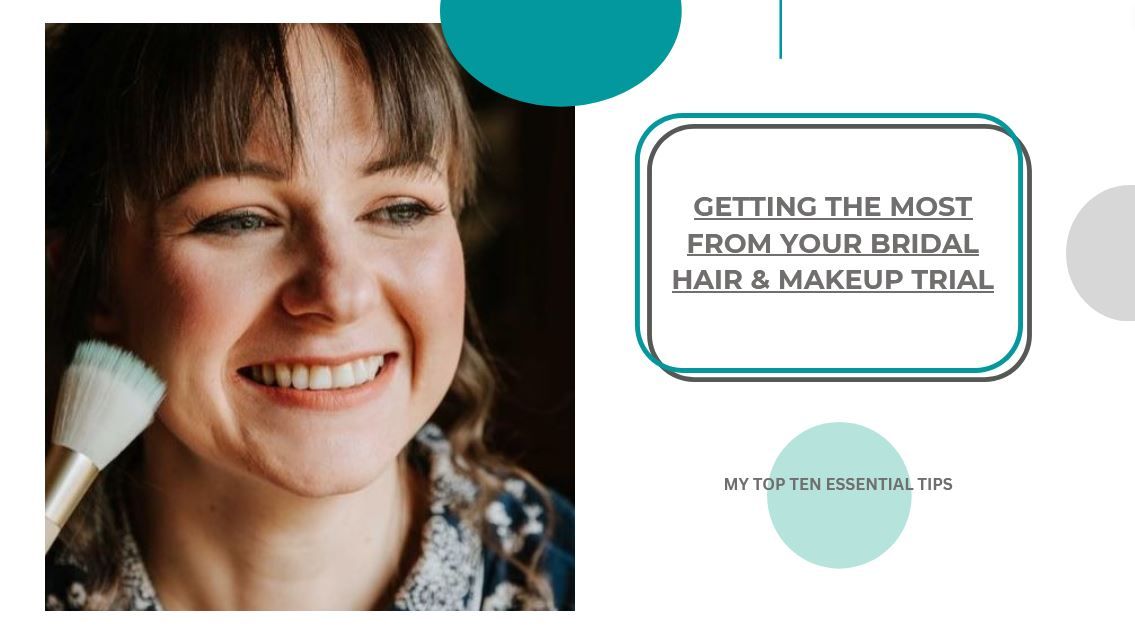 Do your research. Don't have a clue? That's no problem at all
If you don't have any ideas, that's no problem I can help guide you to designing your look together. Before your trial, spend some time looking at different hair and makeup styles. Pinterest is great for this, you can find my boards here What do you like? What don't you like? What would you like to try? Are you thinking about having airbrush makeup for your wedding day? You trial is the perfect opportunity to try it out. Take a look at my blog post here to read more about this type of application. Having a good idea of what your preferences are, this will help us to create a look that you'll love? You want to feel at your most radiant and confident on your wedding day the right hair and makeup can help you achieve that.
It's your chance to try out different looks and see what works best for you.
It gives you the chance to ask any questions you have and tell me all about your big day and it's a great opportunity for us to get to know each other and make sure that we are happy with the final results. If it helps you feel more comfortable have a friend or family member with you for moral support and a second opinion. Select them for their honesty and positive vibes! Don't have loads of people there, lots of different opinions can be confusing.
Have some ideas in mind
Not too many though as it's easy to get overwhelmed by different styles and looks. It's really important to have a clear direction and to be open to suggestions. Try to pick images that have similiar features and hair colour to yourself.
Skin and Hair preparation
Drinking lots of water pre-wedding, getting regular hair trims and having a regular facials will all help you look your best. You're aiming for a great blank canvas to work from that can be enhanced. Don't forget to have a look through your welcome pack which is packed with lots of helpful advice to guide you. Before the trial, to get a true test of the look it's best to have cleansed, fresh skin with no traces of makeup on. To allow time for the skin to settle this is best done at least one hour before the makeup. Hair will also style better and hold longer if it's not freshly washed. Ideally wash it the night before so the hair is physically clean and left to dry free from products to get the best results.
Have a few inspiration pictures of styles you like
It really helps to have inspiration pictures to look through. Bring a few pictures that you really like and try to find images of people with the same colour hair and features as you. As Bobbi Brown once said "On your wedding day you should look like yourself at your most beautiful" Remember, the goal is to create a look that makes you feel confident, radiant and totally you on your wedding day.
If Possible, Wear the Same Colour and Neckline as Your Dress at the trial.

If you can, try to wear the same colour and neckline as your dress at your bridal hair and makeup trial. If you can't find the exact colour or neckline, try something as close to it as you can. It's important to keep in mind the shade of your dress and the undertones of your skin. This will ensure that the colour and style you choose complement your natural features and give you that radiant 'bridal glow'
Any jewellery and accessories you're planning to wear have to hand.
Then we can try a couple of different options and ways to wear them. This will help us to see a complete picture of your total look.
Don't be afraid to ask questions
If you have any questions at all, don't be afraid to ask. I'm here to help you. I will be able to suggest different options that you may not have thought of and would like to try so don't hesitate to ask.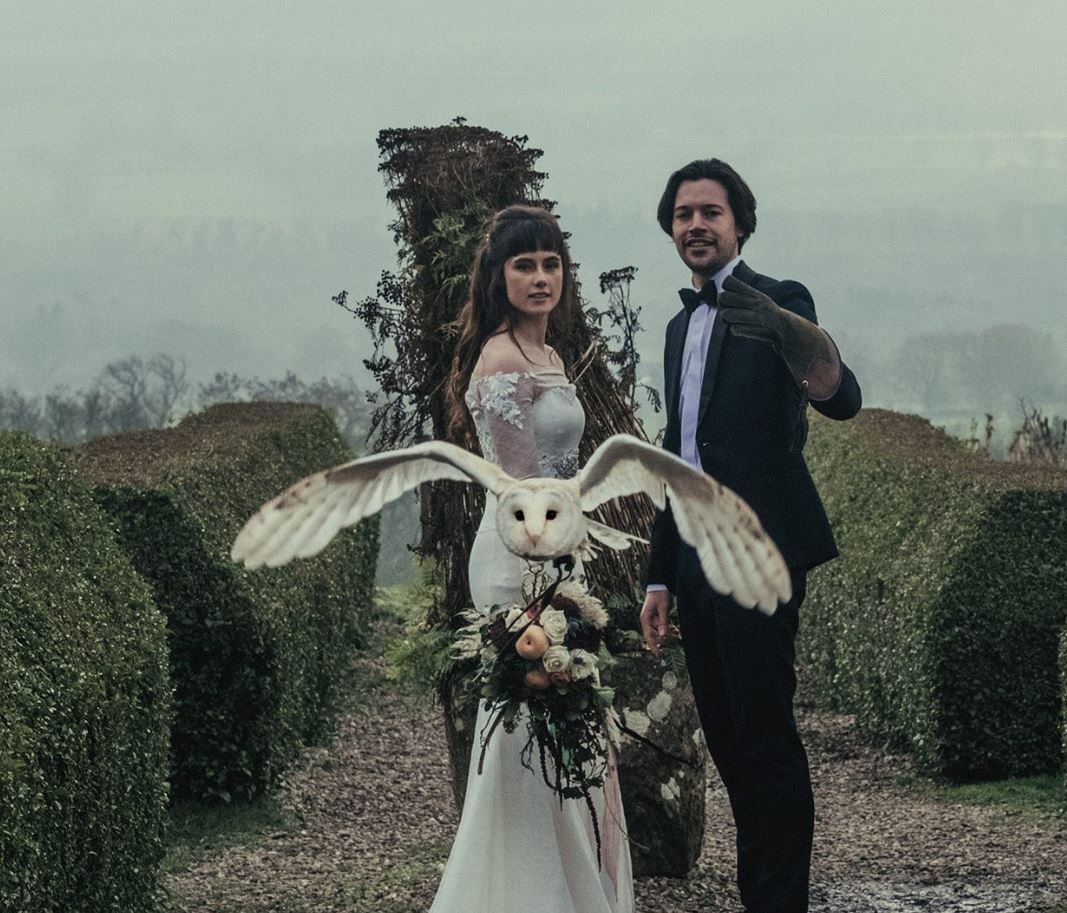 If you like the look, great! If you don't, don't be afraid to say.
Don't be afraid to speak up and ask for adjustments. It is your wedding and you need to feel as comfortable as possible. Any fine tuning or tweaks can be easily incorporated at the trial as needed. If something doesn't feel right try to be as specific as possible. It's important to remember that every bride is unique and has their own vision for their bridal look.
After the trial has taken place, don't worry if you feel that your look isn't totally picture perfect. It will never be as perfect as the wedding day, but will give you a good indication of what the final result will be.
Be patient.
It takes time to find the perfect hair and makeup look for your wedding. Don't be discouraged if you don't find it right away. Keep trying different things until you find something that you love. Trials usually take around 2-3 hours depending on the complexity and different options of the look we may try.
Following these tips will help you get the best from your bridal trial ensuring you're happy with every aspect of your bridal look. Soak it all up and enjoy the pampering. Now you know all the tips for getting the most from your bridal hair and makeup trial. Don't forget to share this post with your friends and family who are planning their weddings. They'll be grateful for the tips! If you haven't already you can book your preview HERE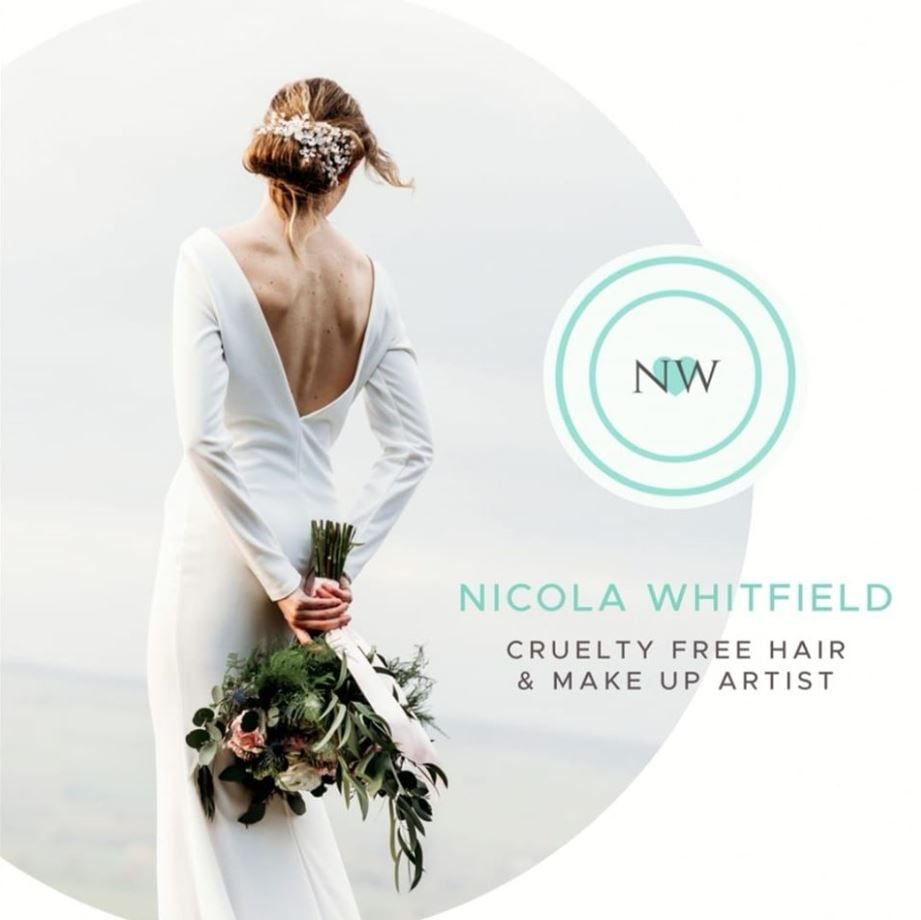 I'm a Cruelty free Hair Stylist and Airbrush Makeup Artist, based in Barnsley, South Yorkshire. I beautify brides and their bridal parties across Yorkshire with the occasional makeup lesson, corporate event and glitter bar added to the mix.
Planning a wedding? Let's chat!